Independent Broker
vs the rest
Here is a quick comparison of the differences between an independent agency like us, and the various other types of companies that are out there: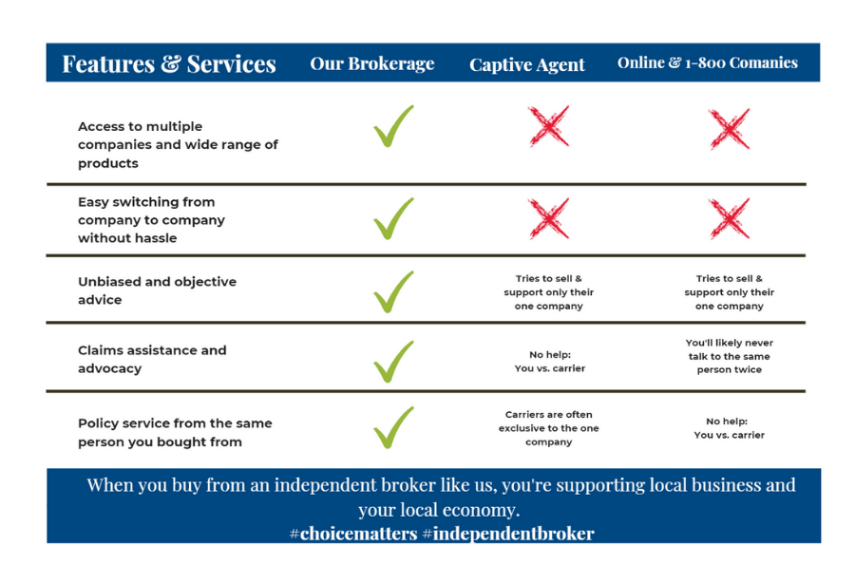 Meet the Team
Fredrick Insurance is a family-owned business based right here in North Texas.
"My name is Katherine Clark, and I think I speak for my son when I say that our family is as good as what we give back to our neighbors. That is safety. That is health. That is peace of mind. I look forward to meeting you."
– Katherine Clark & John Fredrick
Fredrick Insurance Brokers
More reasons to do business with us
Unlike a captive, or direct insurance company who only offers their own proprietary products, our agency is 100% independent of any one company. Many insurance consumers don't fully understand just how important that really is.
When it comes to something as important as insurance, it's imperative that you work with an agency who has an in-depth knowledge of multiple insurance products, companies, and guidelines — not just one.
At the end of the day, what separates one agent from another, is their ability to proactively service their policy holders, and their knowledge of the insurance industry, products, and different situations that may present themselves to their clients.